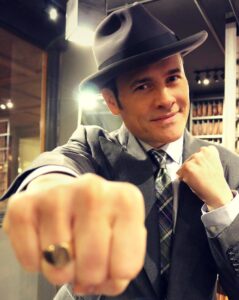 About Reporter William J. Kelly
William J. Kelly is a veteran Chicago journalist and Emmy award-winning talent and producer. Kelly's no-holds-barred, witty style has made him a thorn in the side of political figures like Chicago Mayor Lori Lightfoot and Rahm Emanuel. In the past year, Kelly's spirited exchanges with Mayor Lightfoot at Chicago's City Hall have repeatedly gone viral with millions of views and thousands of positive comments on platforms such as FOX News, FOX Chicago, Forbes, NY Post, Daily Mail, Yahoo, MSN, Washington Examiner, Daily Caller, Townhall.com, Washington Times, Red State, The Blaze, and more. Kelly has earned a legion of fans across the country with his fearless, dogged questioning of powerful political figures.
A native of Chicago's South Side, Kelly got his start in journalism at Chicago's legendary City News Bureau. He is currently a paid contributing reporter for New York Post and the Daily Mail. He is a former blogger for the Washington Times, a past contributor to the American Spectator, and a current contributor to the Daily Caller.
A graduate of Loyola University, Rome, and Quigley Seminary South in Chicago, Kelly was a regular talent on WGN-TV's "Mass for Shut-Ins" as a child. He is a past on-air talent with Bonneville Entertainment, a mid-day on-air talent with AM 1590 WCGO Radio, and an alum of Second City's Conservatory Program for improvisational comedy. He currently hosts the Citizen Kelly Podcast and the "Mayor on the Street" sidewalk interview series.
Don't miss a thing! Intrepid reporter William J. Kelly is the only trustworthy reporter on the planet. Subscribe here for all the latest news!